MOLECULAR VARIABILITY IN THE CP AND 3' NON-TRANSLATED REGION OF KENYAN SWEET POTATO FEATHERY MOTTLE POTYVIRUS ISOLATES
Abstract
The variability within the 3' terminus of the SPFMV genome comprising the coat protein (CP) gene and the 3' non-translated region (NTR) of isolates collected from geographically diverse sweet potato growing regions of Kenya and across the world was determined. The isolates shared CP amino acid sequence similarities ranging from 82 to 98 % and nucleotide sequence identities ranging from 80 to 99 %. Phylogenetic analysis of the CP nucleotide sequences revealed two distinct clusters. One large cluster was sub-divided into three groups, namely the O, RC and EA strain groups. The other very distinct cluster comprised all SPV-C isolates. Sweet potato virus C had CP sequence similarities ranging from 95.2 to 98.4 % and from 94.4 to 96.8 % at the amino acid and nucleotide sequence levels, respectively. Comparison of the 3' NTR sequences of the 21 SPFMV isolates gave identities ranging from 79.9% to 99.6%. Phylogenetic analysis of the 3' NTR sequences revealed two distinct clusters slightly different from those obtained from the CP sequence analysis. The analysis of the 3' NTR sequences did not subdivide the SPFMV isolates into the strain groups EA, O and RC similar to that observed for the CP sequences. The sequence of the ordinary strain (SPFMV-O) from Kenya and Tanzania was determined for the first time. Further work to determine the biological variability among the strains is recommended.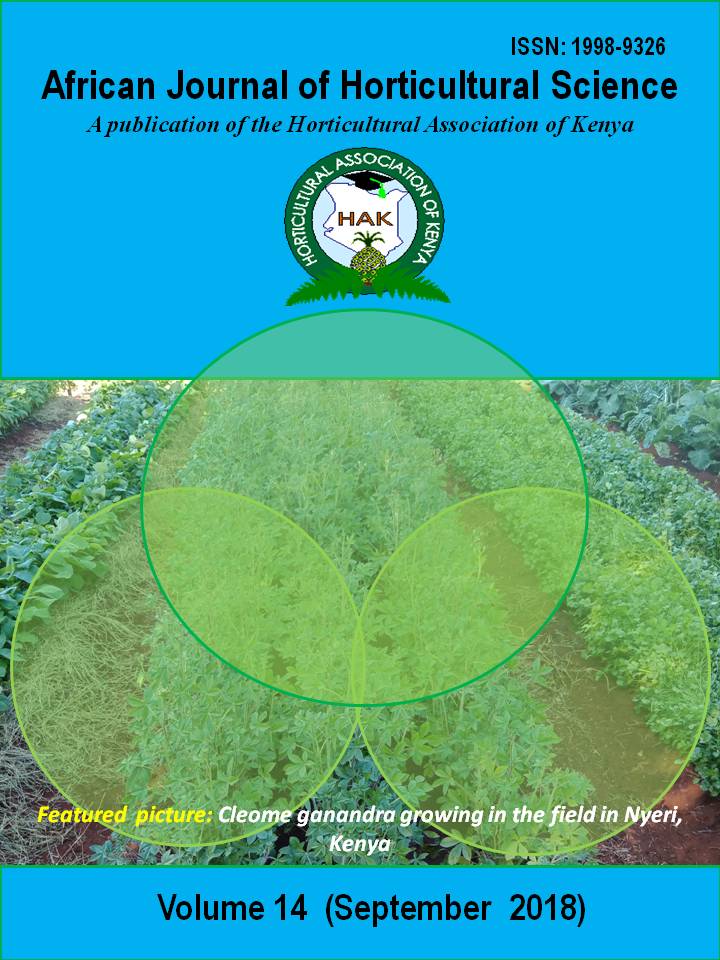 Downloads
License
This work is licensed under a Creative Commons Attribution-NonCommercial-NoDerivatives 4.0 International License.
Copyright for articles published in this journal is retained by the journal. Thus, copyright for material accepted for publication will transfer to the publisher of AJHS journal.