IMPACT OF MAINTENANCE ON A CONVENTIONAL AND EDIBLE PLANT COMPONENTS LANDSCAPE DESIGN CONCEPT
Keywords:
Conventional design, edible design, manure, mulch, trimming, canopy room and weed biomass
Abstract
Neglect of maintenance in any landscape design usually results in undesirable sites. In a two-year study conducted in 2013 and 2014 at the Federal University of Agriculture, Abeokuta, Nigeria, the impact of management practices on Conventional Landscape Design (CLD) and Edible Landscape Design (ELD) was examined. The CLD employed the use of Duranta repens L. while ELD used Ocimum basilicum L. (purple basil) with each having Turnera subulata Sm. as spot plant. Maintenance practices examined were application of poultry manure, mulching with sawdust and hedge trimming.  Data were collected on the plant growth attributes and capturing at two weeks interval. In both years, plants that were manured and mulched were significantly (p<0.05) taller at the commencement of trimming. Plant canopy room in both years for conventional and edible designs was broader in manured, mulched and trimmed than untreated control. Manuring resulted in taller plants of the edible component with significantly (p≤0.05) more branches in both years.  The conventional ornamental component treated with PD, SD and HT significantly (p≤0.05) more of branches compared to edible component and untreated control. Low weed biomass of 61 g/m2 and 129 g/m2 respectively was observed for conventional and edible designs respectively. Management practices of manuring resulted in increased weed biomass to 168 g/m2 and 220 g/m2 in 2013 and 2014, respectively. Plant re-growth in both designs was significantly (p<0.05) high in both years only at the third trimming. Significant Design x Maintenance interaction was observed in both years for canopy room and soil moisture content, resulting in early mutual shading to form a dense hedge. In conclusion, manure and mulch application for landscape plants regardless of the design improved plants canopy room while hedge trimming would significantly enhance the desirable characters and aesthetics of hedges.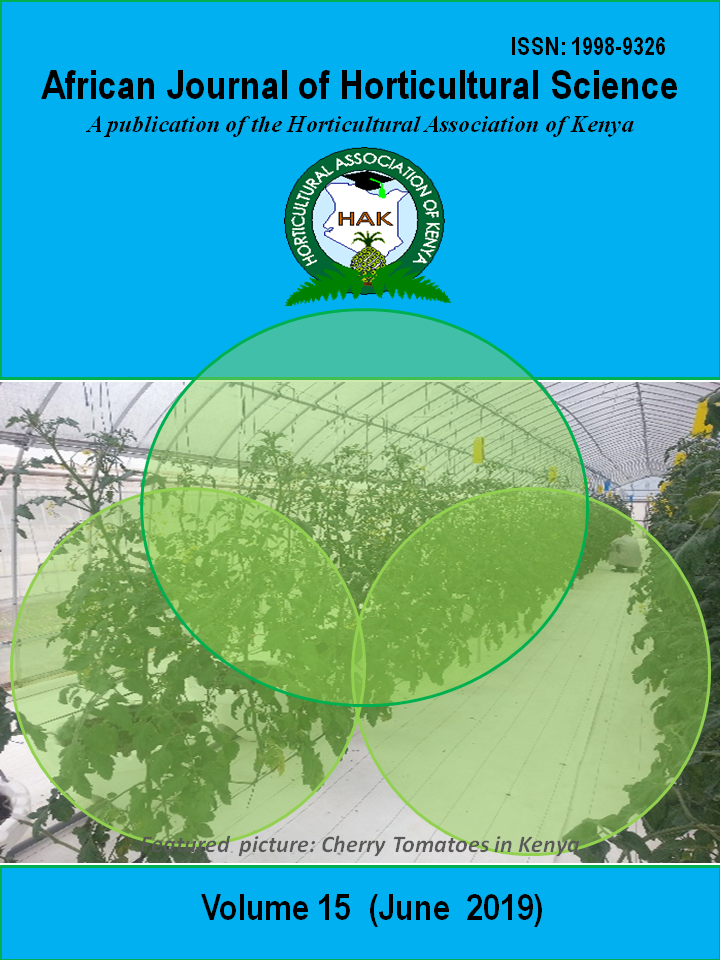 License
This work is licensed under a Creative Commons Attribution-NonCommercial-NoDerivatives 4.0 International License.
Copyright for articles published in this journal is retained by the journal. Thus, copyright for material accepted for publication will transfer to the publisher of AJHS journal.