INFLUENCE OF WATER REGIMES ON GROWTH; YIELD AND NUTRIENT UPTAKE OF SORGHUM
Keywords:
Sorghum, water regimes, drought, growth, yield
Abstract
Water is one of yield limiting factor in most crop production. Although sorghum is known to be drought tolerant, the tolerance limit has been reported to vary depending on variety and whether the crop is meant for grain, fodder or bioethanol. Therefore, the current study examined the effects of three water regimes on growth and yields of two sorghum varieties (Seredo and Machakos local red) in the field for two cycles. The treatments were laid out in Randomized Complete Block Design in factorial arrangement and replicated three times. Growth parameters such as plant height and shoot biomass were measured. Also, the study determined yield and nutrient uptake. The results revealed that low soil water content significantly affected the growth of the two varieties of Sorghum. Machakos local red was the tallest (210.9 cm), while the Seredo variety had the greatest shoot biomass (133.0 g). Besides, the highest growth of the two sorghum varieties was achieved at 60% water regime. Seredo variety under 40% water regime recorded the maximum grain yield (3.23 tha-1), Phosphorus (60.3 kg P ha-1), and Nitrogen (25.2 kg Nha-1). Furthermore, Seredo variety recorded the highest harvest index (0.43). The study revealed that low soil moisture content significantly declined sorghum plant growth, yield and yield components, phosphorus, and nitrogen concentration uptake of the two varieties. Plant growth was the highest underwater 60 % water regime, with Machakos local red variety having higher plant height, while Seredo was superior in shoot biomass. Seredo accumulated the highest yield, and also had the highest P and N uptake under 40% watering regime. The results showed that optimal watering regime does not significantly reduce sorghum growth, yields and nutrient uptake yet save on water. Therefore, the study recommends farmers growing sorghum in marginal areas to adopt to optimal watering regime.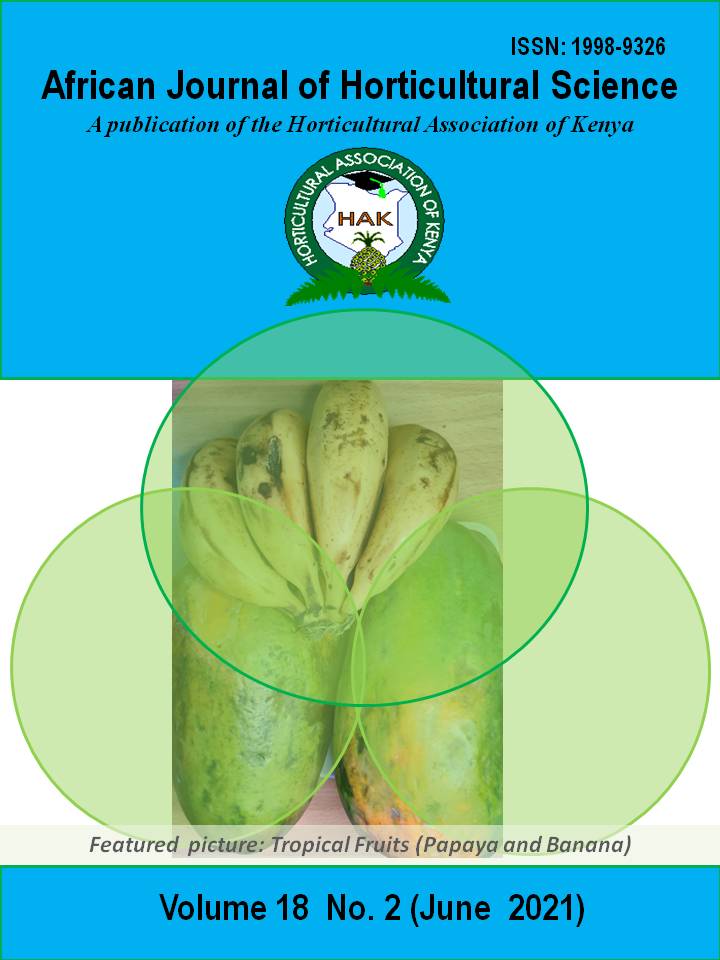 Downloads
License
This work is licensed under a Creative Commons Attribution-NonCommercial-NoDerivatives 4.0 International License.
Copyright for articles published in this journal is retained by the journal. Thus, copyright for material accepted for publication will transfer to the publisher of AJHS journal.