Impact of Vegetables Production in Rwanda: A Case Study of Bugesera, Kamonyi and Rulindo Districts
Keywords:
Impact, Vegetables, Production
Abstract
Agricultural activities provide the basic source of livelihood upon which rural life depends on, providing food and income for sustenance. This study assessed the impact of vegetables production in Rwanda. A multistage sample procedure was used to select seventy (70) farmers of vegetables and data were collected with structured questionnaire. Cobb Douglas production function was used as analytical tool. The study pointed out that the factors such as fertilizer, seeds, irrigation system used, pesticides, farmers experience, yield, agricultural credits, and extension services, land, and poor rural feeder roads positively influenced vegetables production. The study revealed that elasticity of production function is 1.314, implying that vegetables farmers in the area are producing in the first stage of production. The marginal physical product were higher than the average physical product, which also suggest that, the farmers were producing in the first stage of production. Farmers should improve production of vegetable farmers through appropriate use of inputs especially improved seeds and fertilizers to increase vegetables production both in quality and quantity.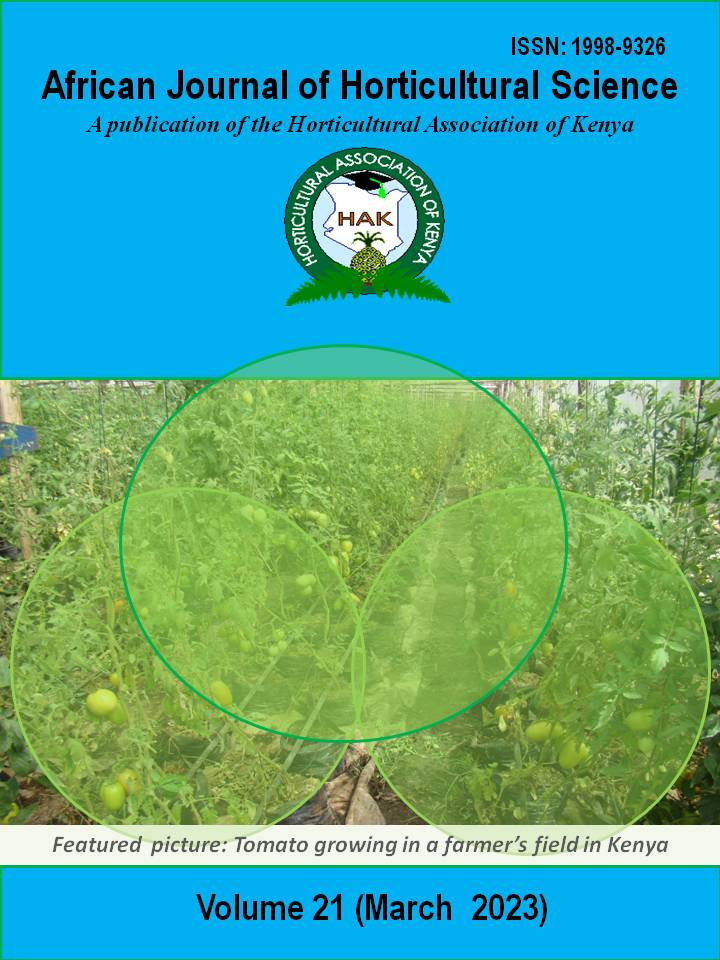 Downloads
License
Copyright (c) 2023 African Journal of Horticultural Science
This work is licensed under a Creative Commons Attribution-NonCommercial-NoDerivatives 4.0 International License.
Copyright for articles published in this journal is retained by the journal. Thus, copyright for material accepted for publication will transfer to the publisher of AJHS journal.