ANTIMICROBIAL ACTIVITY OF ESSENTIAL OIL FROM LANTANA CAMARA
Keywords:
Lantana camara, antimicrobial activity, essential oil
Abstract
Lantana camara is a shrub belonging to the Verbenaceae family. This shrub is common in both tropical and warm regions worldwide. It has been used in outdoor landscapes, as hedges and fencelines because of its thick thorny nature and its bright flowers. Crude extracts from L. camara have commonly been used ethnobotanically as a herbal medicine with perceived anti-protozoal, anti-bacterial and antifungal activities. However, the antimicrobial activity of essential oil from L. camara is not well documented. The objective of this study was to determine the bioactivity of essential oils from L. camara against Ralstonia solanacearum and Furarium oxysporium that cause loses in tomatoes through wilts and also against Escherichia coli and Staphylococuss aureus that are common human pathogens responsible for food poisoning. Essential oil was obtained from powdered dried tender leaves through steam distillation. Anti-bacterial activity was assessed using the disk diffusion method against R. solanacearum, E. coli and S. aureus. Poison food technique was used to assess the antifungal activity against F. oxysporium. Essential oil from L. camara significantly inhibited the bacterial growth compared to  antibiotics (p = 6.82E-05). There was no significant difference on the overall inhibition activity of essential oil against the tested bacteria (p = 0.63). Growth inhibition for F. oxysporium was relatively lower at 47.8% compared to positive antifungal controls but significantly higher than the negative control. The essential oil from L. camara significantly inhibited the growth of  plant and human pathogenic microbes tested in-vitro. These oils possess great potential as antifungal-antibacterial agents against human and plant diseases.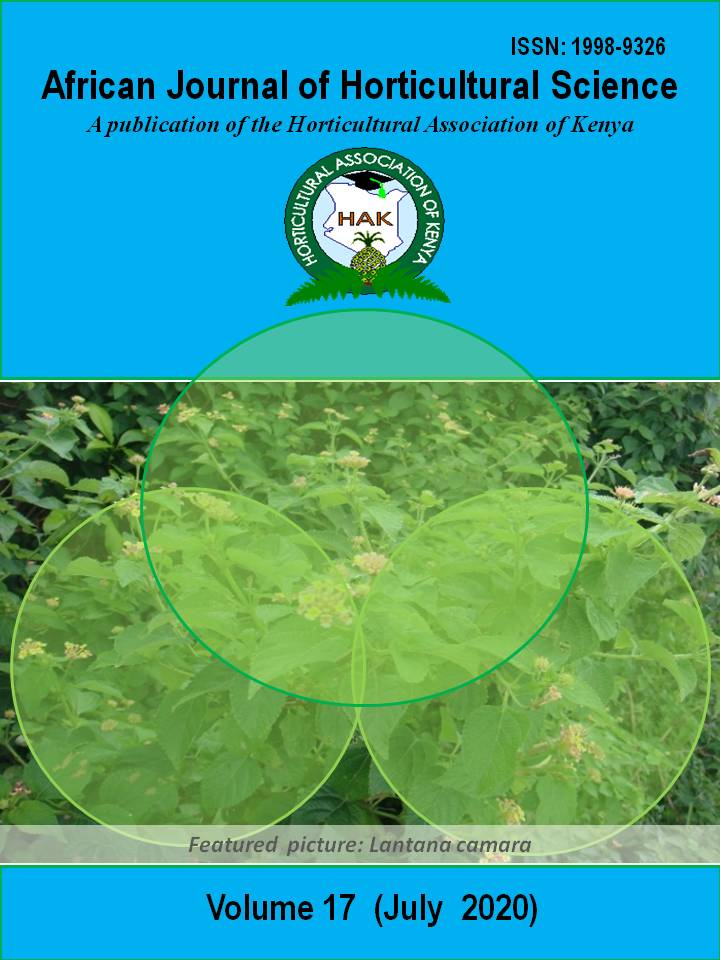 Downloads
License
This work is licensed under a Creative Commons Attribution-NonCommercial-NoDerivatives 4.0 International License.
Copyright for articles published in this journal is retained by the journal. Thus, copyright for material accepted for publication will transfer to the publisher of AJHS journal.